Visitors Centre
The centre
On the ground floor, where, during the Summer, take place
cultural events organised by the Naples Ninety nine Foundation,
there are: 
the secretary's offic
a fully equipped conference hall for 60 people 
a library with a great selection of books on the Grand Tour 
the permanent exhibition of photos by Mimmo Jodice on The Grand Tour in Calabria
two infopoints on the Sila area 
an old inn with a selection of antique peasant tools 
shops with examples of the best handicraft left in Calabria in the fields of textile and pottery.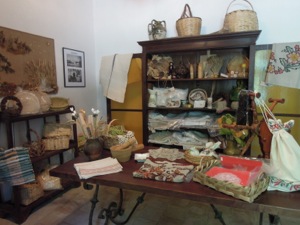 Guest rooms
There is a choice of double or twin-bedded , single and suites, all with private bath and TV. 
Nearby, the former estate-workers cottages have been converted into 7 mini apartments offering self-contained accommodation of 1 or 2 bedrooms, bathroom and kitchen/living room. 
Stabling for 5 horses is available and visits and excursions to the many place of interest in the area can be organized, with guides if required.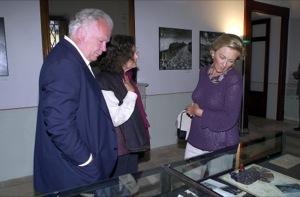 Congress & Meetings
On the first floor, the Camigliati School of Management ,with the secretary's office, two lecture rooms (one for 12 and one for 20 students) and a technological equipped one for 20 
Several reception rooms with the nineteenth century furniture, typical of the aristocratic calabrian houses are used for meetings, dinner parties and concerts. A splendid hall dedicated to the Silan Estates of the family, is fully equipped for 150 people. 
The second floor is dedicated to hospitality with the charming atmosphere of an old aristocratic house in Southern Italy . Elegant but simple antique furnishing are a special feature of Torre Camigliati where large living rooms with fire place and an attractive breakfast room serve the 12 guest rooms.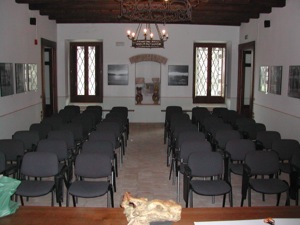 How to arrive
By car:
from Cosenza take the main Silana- Crotonese road (n.107) in the direction of Camigliatello (approx.30 minutes). On arrival turn right on the SS.177 and continue for approx. 1.500 meters where signs indicate the entrance on the right to the Parco Oldcalabria.
By plane:
1 hour from Lamezia Terme Airport
By train:
arrival at the station of Paola and connection for Cosenza and Camigliatello Silano